Brett Lee shouldn't be my favourite player. He retired from professional cricket in January 2015. I only began watching cricket a month later, the start of the 2015 ODI world cup. I never watched Lee live, in person or on the TV. He's also Australian! And yet he is still my favourite player.
I first came across Brett Lee in an unlikely way: on YouTube. I was intrigued by cricket and wanted to know more. The title of the video was something like "Brett Lee devastating yorkers compilation". I can't remember the exact name but what I can remember is how awestruck I was. Picture this as a nine year old: a man ferociously sprinting in at the speed of light launches into a gravity-defying jump and then hurls a rapid swerving ball, narrowly past the batsman's poor toes, that brutally demolishes the stumps. Brett Lee was the coolest thing I'd ever seen.
His speed. His aggression. His twisting yorkers. But most of all, his bowling action. Brett Lee's bowling action is arguably the most aesthetically pleasing in the history of cricket. It's so smooth but also so explosive. When he loads up, time stops in a moment of admiration before Lee unleashes the thunderbolt. It was just so perfect in a way that is impossible to describe. All I wanted to do is to bowl like Brett Lee. And so I tried to imitate his flawless action but naturally, it was nowhere near. And so, Brett Lee was the first cricketer to me to bowl fast (or at least try to).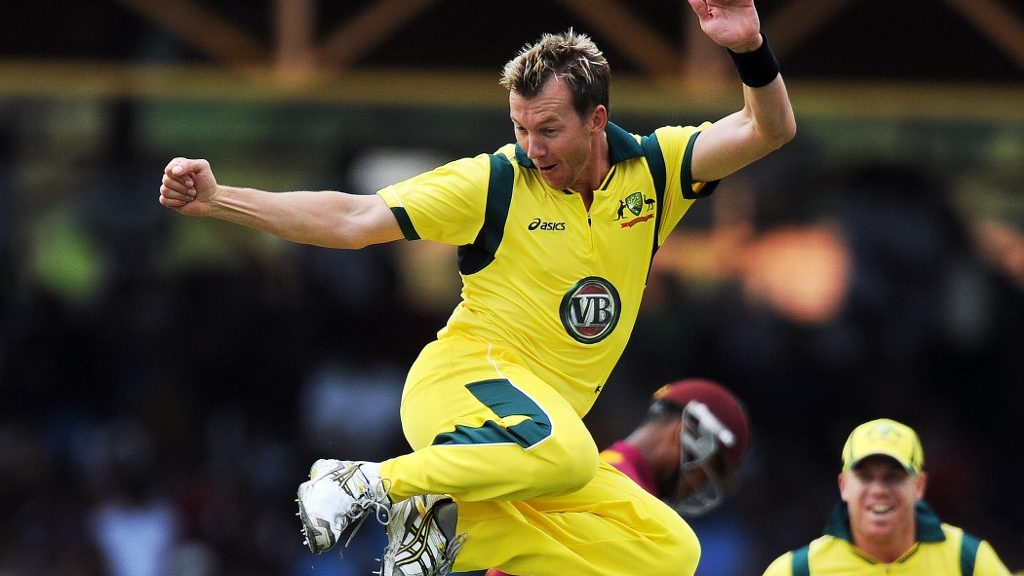 When I was nine years old, it was Brett Lee's style that made him my favourite player but now it is his substance. Bowling 100 miles per hour is the toughest job in cricket and Lee has borne the brunt of it. Throughout his career, Lee was plagued with severe injuries that took out of the game for several months. Early on in his career, he even had to deconstruct and then reconstruct his entire bowling action. Such adversity would make an ordinary person give up but not Brett Lee. Every time he was hit hard with injury, Lee always found a way to bounce back stronger, faster, better than ever before. Pain was nothing to him. People talk about having a growth mindset: Brett Lee is the cricketing epitome of it.
But the way he played the game was equally impressive. Brett Lee is one of the game's great triers. He just never seems to accept defeat. His valiant knock with bat in the 2005 Edgbaston test is a perfect example of that. But, despite his unbridled will to win, he has never forgotten the reason we all play sport: to just have fun. Every time he gets a wicket, he celebrates with pure happiness of a child. The enjoyment of playing cricket is clear on his face. This strings a chord with me because I sometimes take cricket far too seriously. It doesn't matter if you are running into to bowl in the World Cup final or playing in a club friendly, just enjoy yourself just like how Lee does.
So that's why Brett Lee is my favourite player. But who's yours?
Also check out my book review on Brett Lee's autobiography: Reading with Rahul: My Life by Brett Lee